We've Adopted a Highway!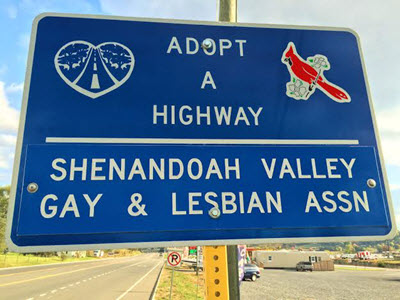 SVE (formerly the Shenandoah Valley Gay & Lesbian Association) adopted a highway near Harrisonburg through VDOT a few years ago.
Every two months, we meet for breakfast at 8am, then tidy up our section. Join us. It's fun, it helps our environment, and it's great exercise!
Help us be good neighbors in our community.
We provide safety vests, trash bags, and plastic gloves. Let us know if you'd like to help out. Email us at ShenandoahValleyEquality@gmail.com